Fall Detection Monitoring
With Automatic Emergency Response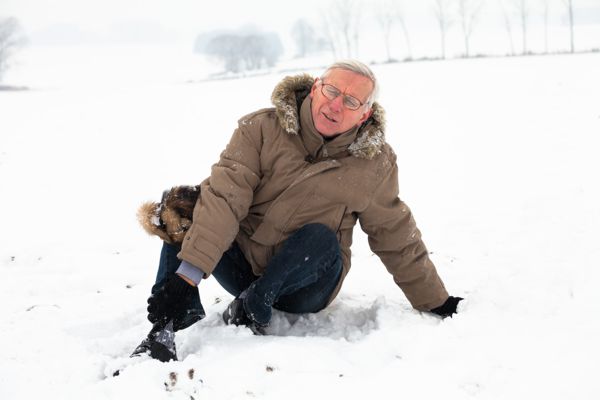 An Automatic Call For Help
As we age, we are at a much greater risk of suffering an injury from a fall. A fall can happen as a result of an accident or medical emergency and may leave you unable to make a call or push a button for help. With fall detection service, We Send Help is put to action and will automatically make an emergency call for help because we know you may not be able to. For seniors that live alone, the fall detection technology is an especially invaluable benefit that is available with our medical alert systems.
How Does Fall Detection Work?
The sensors in the medical alert device monitor the movement of the user and can detect abrupt changes, such as body position, activity, and the acceleration of movements. The device can be worn around the neck, as a bracelet, or on a belt and can determine if a fall has occurred and issue an emergency call for assistance. An urgent response agent will communicate through the two-way speaker on the device and evaluate the situation. The agent will remain on the line until help arrives. If an alert was issued and a fall did not occur, you can simply let the agent know that the alert was a false alarm.
Add Fall Detection Service for $5 Per Month
We Send Help offers Fall Detection as an option with all of our medical alert devices. The cost is just $5 per month in addition to the cost of the selected service plan. View our medical alert devices and service options.
Fall Detection FAQs
If the device detects a fall and it is a false alarm, will help still arrive?
When the device detects a fall, and urgent response agent will communicate via the two-way communication through the device to assess the situation. At this time you can notify the agent that this is a false alarm and help will not be dispatched.
How do I get Fall Detection monitoring?
Simply select the preferred medical alert device from our website, choose a subscription type (monthly, quarterly, yearly), then select to add the Fall Detection for $5 per month. Next, add your selection to the cart and checkout.
Does Fall Detection detect all falls?
Some falls, like sliding off the couch to the floor, where an abrupt movement does not occur, may not always get detected as a fall. In this situation, if assistance is needed, can be available with the push of a button or hands free communication through the device.
Why Fall Detection Monitoring Is Essential
Life Saving Technology
Automatic Call for Help
Wireless Monitor
Compatible with Watch, Pendant, Belt
Afforadable Protection
Ease of Use
Get Help Fast
24x7 Availability
* Requires medical alert device and monitoring service.
Additional Medical Alert Info
Questions? Call us at
(888) 884-3570

.

We strive to provide our customers with top notch support!

Contact Us
Payment Options
Pay monthly, quarterly or yearly. We accept Visa, MasterCard, Discover, American Express, and E-Check.
Free Replacement
Subscriber's medical alert devices are guaranteed to last or we will replace the device for free.
Free Shipping
All medical monitoring device orders receive Free Shipping in the Continental USA.
One Month Free
Order now and we will apply a one month service extension free of charge!
Subscribe for more
Updates

.